Students of military history are well aware that World War II did not begin in 1941. The first act of aggression lay in Hitler's invasion of Poland on September 1, 1939, but even that wasn't the beginning. The real start was much earlier, as Germany's newly formed Condor Legion took to the air in support of Francisco Franco during the Spanish Civil War.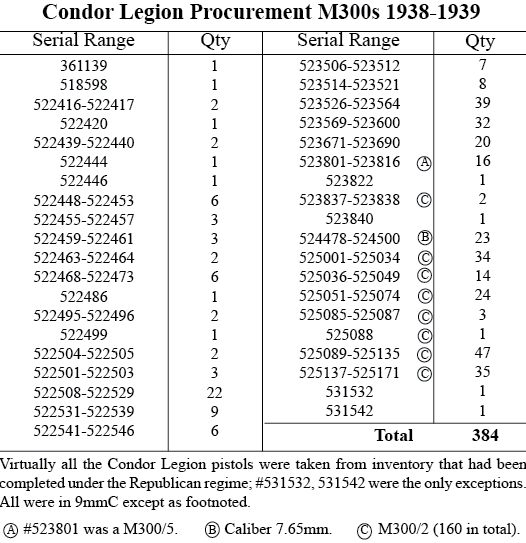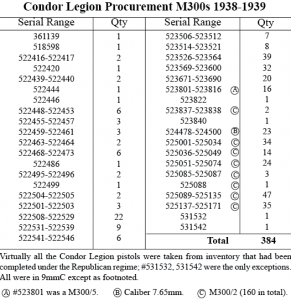 The mid-1930s was a troubled time in Spain. It was a time of social discord, religious persecution, and quest for regional autonomy, as both the Basque and Catalan Provinces sought to secede from Spain. Inevitably, Spain's widespread strikes, demonstrations, and chaos involved the military.
In early 1936, a group of generals organized a large-scale insurrection. Although they had hoped for a quick coup d'état, and the insurgent Nationalists had considerable support, it wasn't enough. Bogged down in bloody, street-to-street fighting, each side turned to outside sources for help.
The Nationalists received support from Nazi Germany under Hitler and Fascist Italy under Mussolini. Germany's Condor Legion was particularly effective, looking upon the Spanish Civil War as a training exercise for World War II.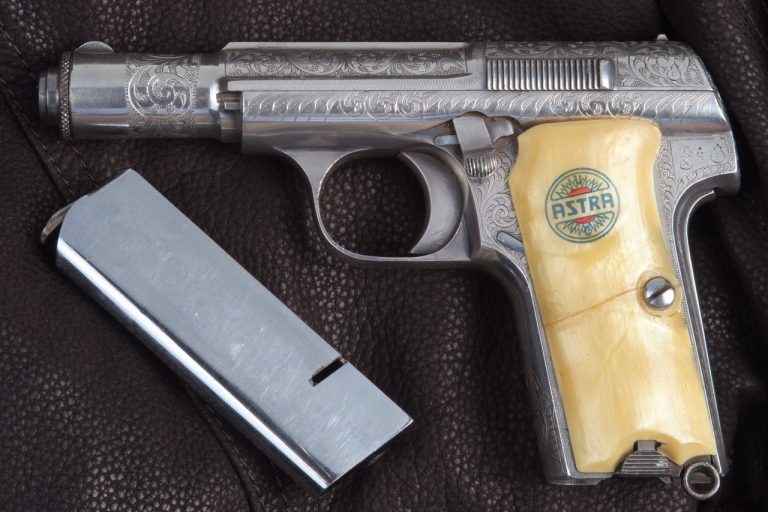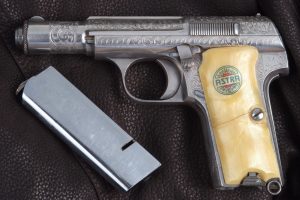 The Condor Legion was comprised of approximately 100 planes and 5,000 troops. Commanded by General Hugo Speerle, it was decided, in late October 1936, to disregard the usual "rules of war" and attack military targets without regard for civilian populations. In mid-April 1937, the Condor Legion was called upon to assist the Nationalists in an offensive centered about Guernica, a small but strategic town in northern Spain, home to the Astra-Unceta y Cia. arms factory.
Although their ostensible goal was to destroy the Rentería Bridge, and the weather was perfect, their bombing mission was a fiasco. In the end, German and Italian planes expended 100,000 pounds of high explosive shrapnel and incendiary bombs, missing the bridge, but destroying most of the town-strafing civilians, buildings, animals…basically anything that was found "interesting." A horrendous scene that received world-wide attention and was graphically illustrated in the Picasso painting "Guernica."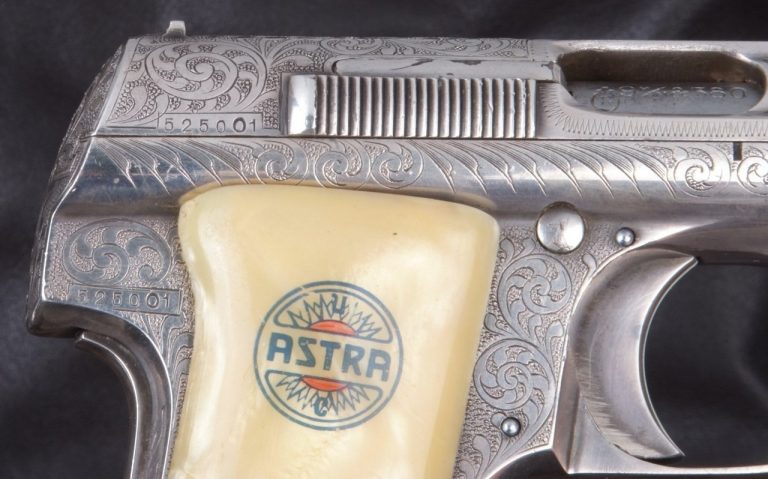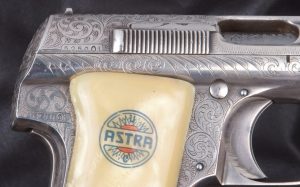 Three days later, on April 29, 1937, Franco's Nationalists crossed the Rentería Bridge to enter Guernica. Resistance was minimal. By mid-morning the town was under Nationalist control. A few days later, the Astra company was back to full production, now under Franco's control.
The mission that targeted Guernica was not the Condor Legion's only mission in support of Franco. There were many missions, from many bases, explaining the Condor Legion bases throughout Spain, including the cities of Alfaro, Burgos, Zaragoza, Alcaniz, Ávila, and León, where they remained until the Civil War ended in 1939.
It should come as no surprise that the Germans became quite fond of Astra's pistols and ordered many for their personal use, especially the M300, a small tubular-design blowback that was introduced in 1923. Well made, reliable and compact, it was a perfect companion for an airman.
Most M300s procured by the Condor Legion were delivered between March 1938 and May 1939. In total, there were 358 guns, virtually all in 9mmC (.380 ACP) of which 158 were silver engraved, most of those with fancy grips. The majority were embellished in the usual manner with a few having squadron details on their grip safety. Fortunately, for modern historians, these sales were all very well documented in Astra's records, now detailed and pictured in the book Astra Firearms and Selected Competitors.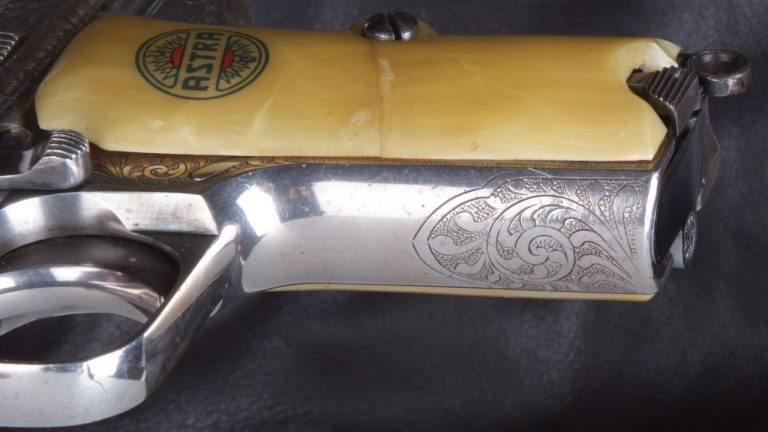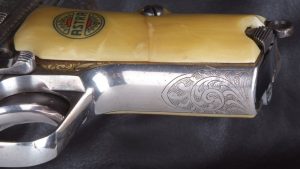 To say that these Astras proved popular would be an understatement. During WWII, the German Military procured nearly 85,000 M300s between 1941-1944: 21,990 in 7.65mm (.32 ACP) and 63,000 in 9mmK. A gold damascened example was gifted to Hermann Göring, Commander-in-Chief of the Nazi Luftwaffe, in early 1942! But eventually, even the M300 became outdated. Shortly after the war ended in 1946, the venerable M300 was replaced with the improved M3000, at which point M300 production had reached just over 150,000 pistols.
Astra M300 Condor Legion pistols currently available from Historic Investments: